Getting Started with the Uno Platform
Prerequisites
Visual Studio 2017 15.5 or later, with:

Universal Windows Platform workload installed.

Mobile development with .NET (Xamarin) workload installed.

the iOS Remote Simulator installed (for iOS development)
A working Mac with Visual Studio for Mac, XCode 8.2 or later installed (for iOS development)
Google's Android x86 emulators or a physical Android device (for Android development)

ASP.NET and web workload installed, along with .NET Core 2.2 (for WASM development)
Create an application from the solution template
To easily create a multi-platform application: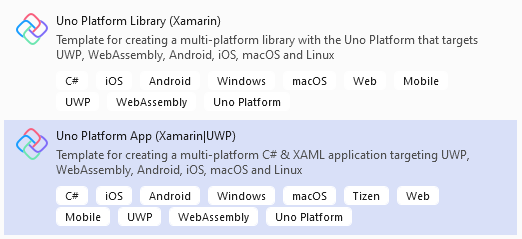 Update to the latest nuget package named Uno.UI,check the pre-release box.
To debug the iOS head, select the Debug|iPhoneSimulator configuration
To debug the Android head, select the Debug|AnyCPU configuration
To debug the UWP head, select the Debug|x86 configuration
To run the WebAssembly (Wasm) head, select IIS Express and press Ctrl+F5 or choose 'Start without debugging' from the menu. Note that F5 will not work because Visual Studio debugging isn't supported. See here for debugging instructions through Chrome.
Enabling XAML Intellisense
Intellisense is supported in XAML when the UWP head is active:

If XAML Intellisense isn't working on a freshly-created project, try the following steps:
Build the UWP head.
Close all XAML documents.
Close and reopen Visual Studio.
Reopen XAML documents.
Creating an app with Uno - tutorial
See the Creating an App tutorial for a step-by-step guide on creating your first working app with Uno.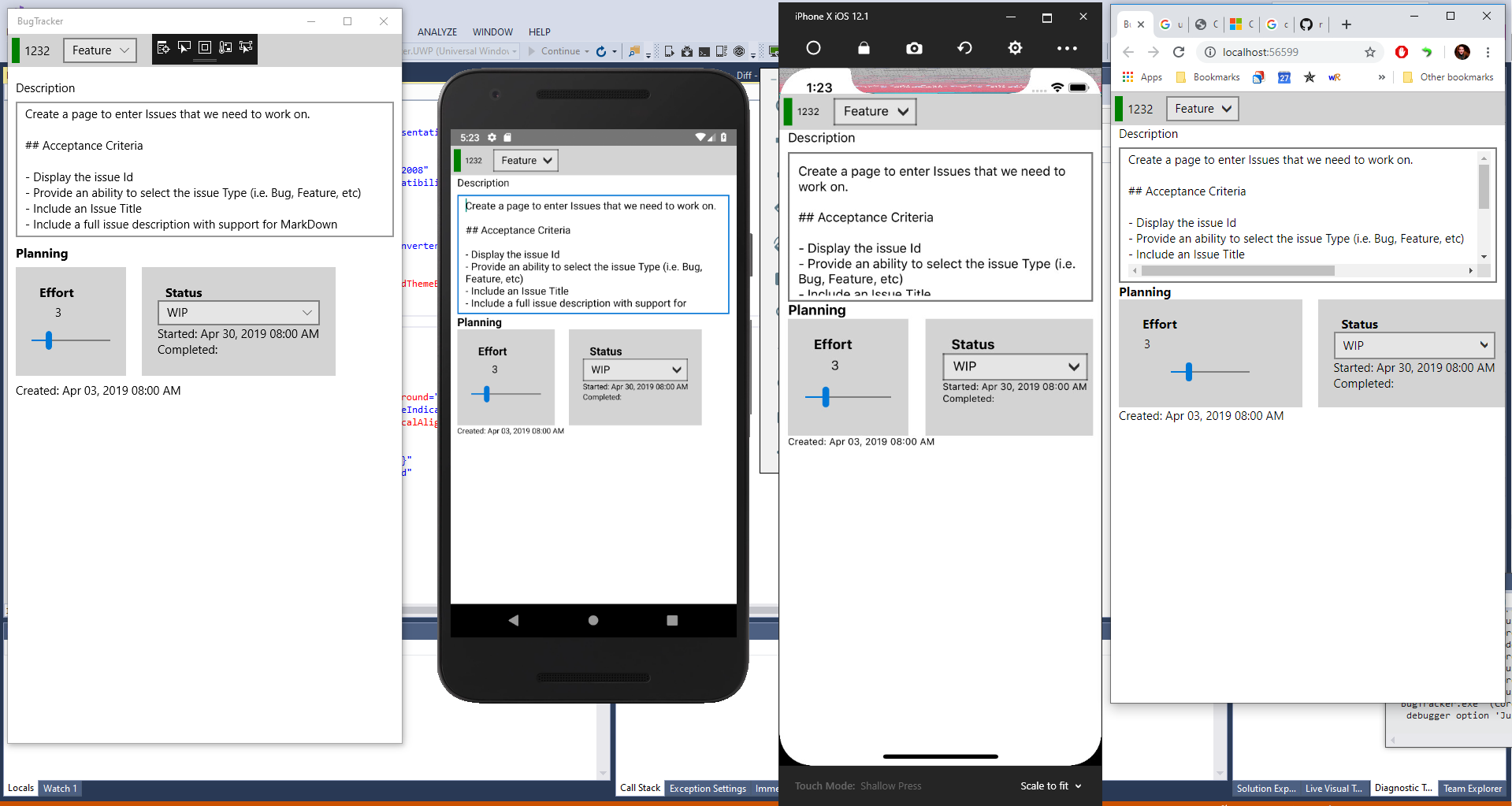 Next steps