Pixel-Perfect Multi-Platform Applications with C# and WinUI
Open-source UI Platform for building single-codebase applications for Windows, iOS, Android, WebAssembly, macOS, and Linux
Target All Operating Systems & Browsers
The first C# & XAML, free and open-source platform for creating true single-source, multi-platform applications. Reuse 99% of the business logic and UI layer across native mobile, web, and desktop.
Maintain pixel-perfect control over where pixels go while having a choice of developing platform-specific or custom look and feel of your application.
Familiarity and richness of C# and XAML combined with productivity boosts of hot reload, hot restart, edit and continue and more.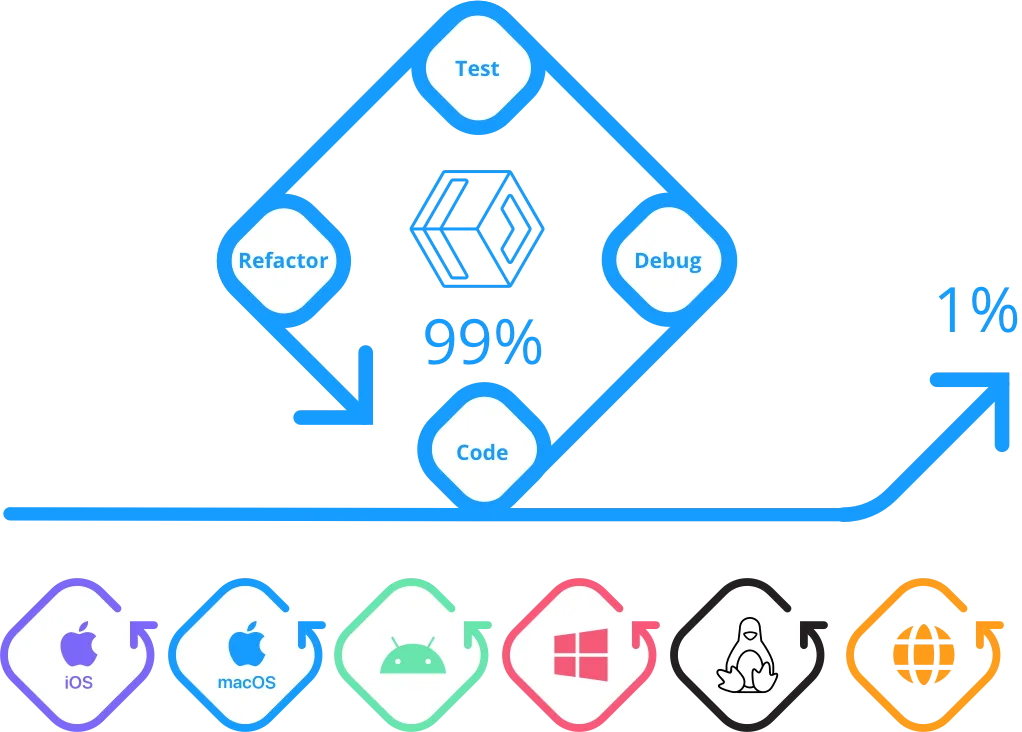 Power of Your Preferred IDE
Use familiar editors like Visual Studio, Visual Studio Code or Rider
Support for Your Projects
Free and paid support is available by both community and our team. Chats, tickets or even screen sharing!
Code Snippets & Sample Apps
Seeing is believing. Learn by doing. See code samples our engineers put out for fun, learning and reuse. Explore the possibilities Uno Platform opens.
A collection of ready-to-use Fluent and Material code snippets to help speed up your multi-platform development
Write XAML live in the browser. Edit premade snippets or try your own code!
The following companies use the Uno Platform to develop their applications
Uno Platform in Tech Media
Our favorite Uno Platform appearances in Tech Media,
Channel 9 and Tech Podcasts
https://www.youtube.com/embed/YPfOsbDzamI
Build Your First App with Uno Platform
Join the Uno Platform team to see how you can create single-codebase apps for Windows,...
Visit website
https://channel9.msdn.com/Shows/Visual-Studio-Toolbox/Uno-Platform-Behind-the-Scenes/player
Uno Platform Behind the Scenes
Uno Platform Behind the Scenes
Visit website
https://channel9.msdn.com/Shows/Visual-Studio-Toolbox/Uno-Platform-Part-1/player
Uno Platform Part 1
Uno Platform Part 1
Visit website
Keep in touch with Uno Platform
We've got the future of multiplatform development covered like no one else. Sign up to get the latest Uno Platform news, releases, how-tos and more.